One of the best parts of working on SanityCheck is talking to users who share ideas on new reports and features to build.
A month or so ago, John Reinesch gave me a demo of a solution he had built in Google Sheets to generate a sites Click Through Rate (CTR) Graph.
John was happy for me to take this report and add it into SanityCheck.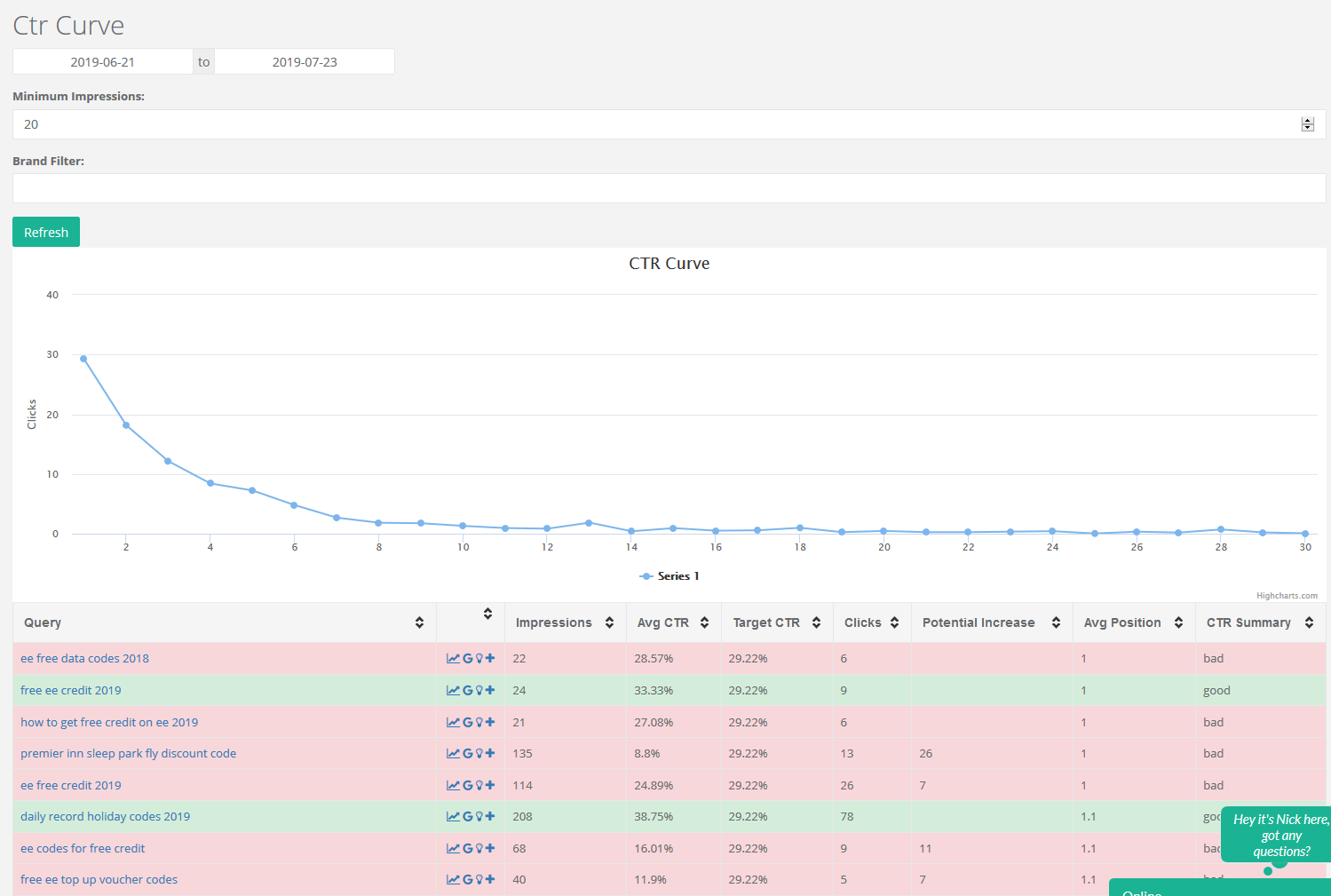 While it's an interesting graph to look at by itself, it really becomes useful when you use it to find keywords that are under or over performing the CTR Curve.
Over-performing keywords - is there something about the Page Title or Meta Description you can replicate to other pages
Under-performing keywords - Are you using that keyword in your Page Title and Meta Description? Time to do some experiments.
When you see under performing keywords in the table, you'll also get an idea of the number of extra clicks you could get if you were able to improve the CTR up to your sites CTR Curve.

Sort the Potential Clicks column in descending order, and you'll see your biggest potential keywords to target!
You can find your site's CTR Curve report linked off the main dashboard, or use this direct link:
https://www.sanitycheck.io/content/ctrcurve
Check out your site's CTR Curve, and see where you have some opportunities to get more clicks!
Look forward to your feedback