Recently a number of SEO people such as Brian Dean have been talking about the importance of doing a quality review of the content on your website. If you have been banging out a blog post a day or week - and your site is 5 years old, you might have a lot of historical content on your site that Google doesn't particularly think is good.
You can of course do this quality audit manually...
The basic steps are:
Take a URL.
Plug it into Google Analytics or Search Console.
See how much traffic it is getting.
If you have a web site that has been going for any decent amount of time and you have been regularly adding pages to it - doing this process for 1,000's of urls can be overwhelming!
Or - as a SanityCheck user you can try out the new Content Quailty Report.
To do this:
Login to SanityCheck
Go to the Reports section
Enter a url to a sitemap
Wait for the report to run!
Once the report has run, you will be able to see the impressions in the SERPs, clicks, average position and ctr for each url in the sitemap for the last 90 days.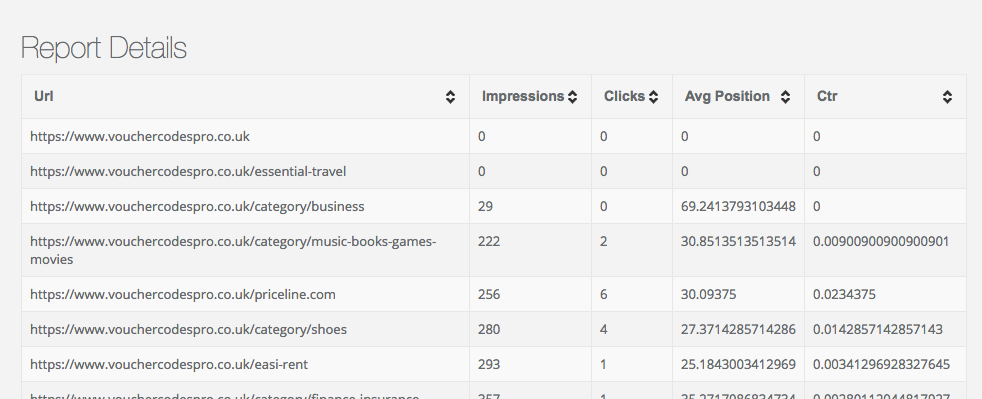 If a page is getting 0 or very few impressions in Google - this page could be considered dead weight to your website. There are a number of options open to you:
Target a different keyword - may be the one you are targeting doesn't get many searches?
Improve the content on the page
Delete, redirect or noindex the page

Give the report a try and let me know what you think...