While Googles ranking algorithm is a black box to outsiders (and potentially Googlers if you believe the comments about RankBrain), one of the Ranking Factors they have been very public about since 2010 (!) is page speed.
Google have even been kind enough to build a tool to rate the speed of your page!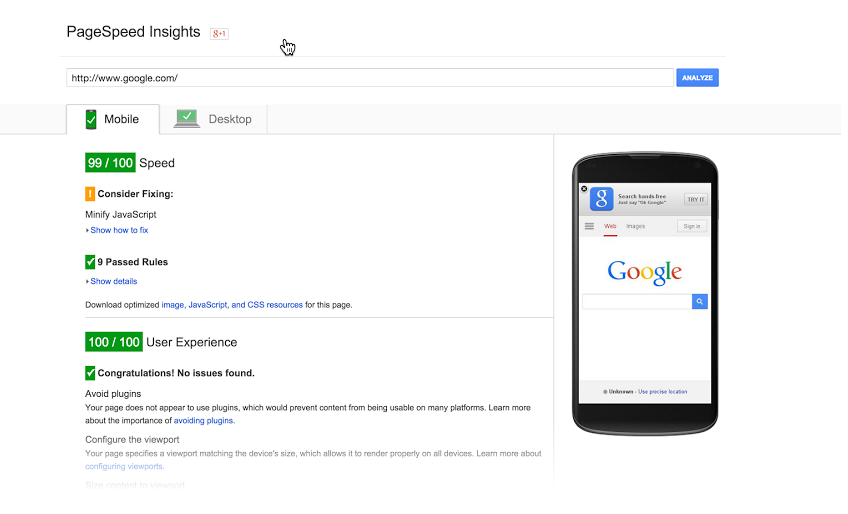 As there are potentially over 200 factors that go into ranking your pages - the fact that Google is open about one, and gives you a traffic light and score system to grade your page - I would want to make damn sure my pages are scoring as high as possible!
One of the issues with the Page Speed tool is you can only check a single url at a time.
Google have been nice enough to provide an API for Page Speed, and so SanityCheck uses this to be able to grade all the urls in a sitemap that the user submits.
As a sitemap can contain thousands of urls, and the Page Speed api has a rate limit - this is a long running report that has to be requested. You will get an email letting you know it has completed.
So you want to Speed Test your entire sitemap?
Log in or request an Early Access Invitation for SanityCheck
Click on the Reports item in the sidebar menu
Submit your sitemap to the Site Speed Report section - and pop off to make a cup of tea.
Wait for the email confirming the report has successfully run, and check out your scores. You can order the report - by default the pages with the worst Mobile Page Speed Score will appear top.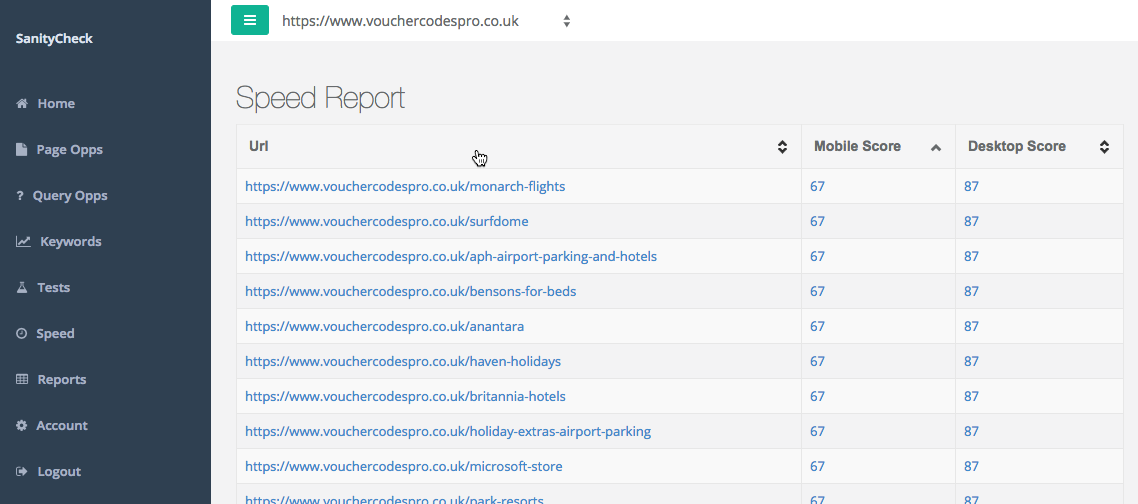 Look forward to you testing this out! Lets make your site fast!