Each time Google Search Console updates for your site, SanityCheck will run Google PageSpeed Insights for the important pages you select.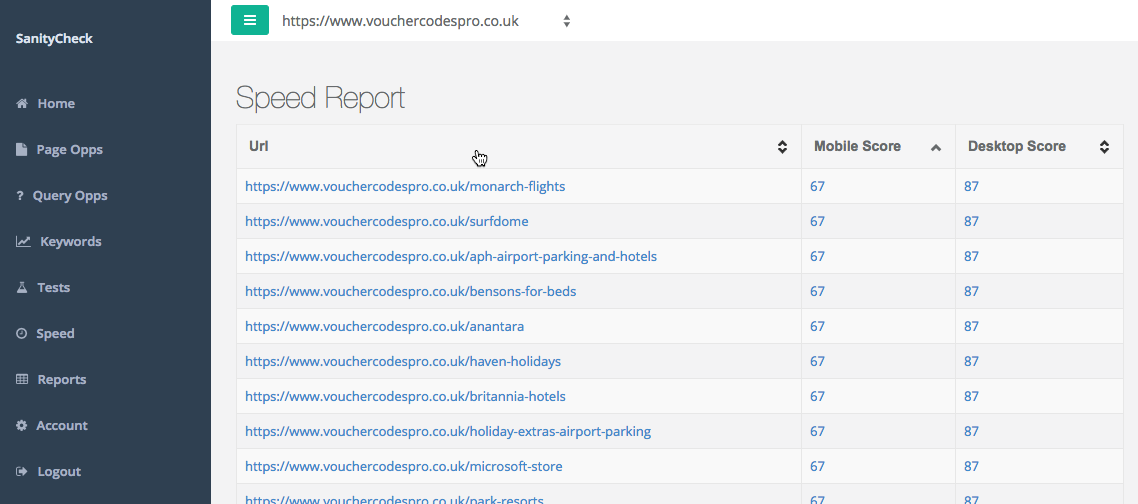 If content creators or developers are making changes to your site and pages - how long would it be before you realise your PageSpeed score has dropped?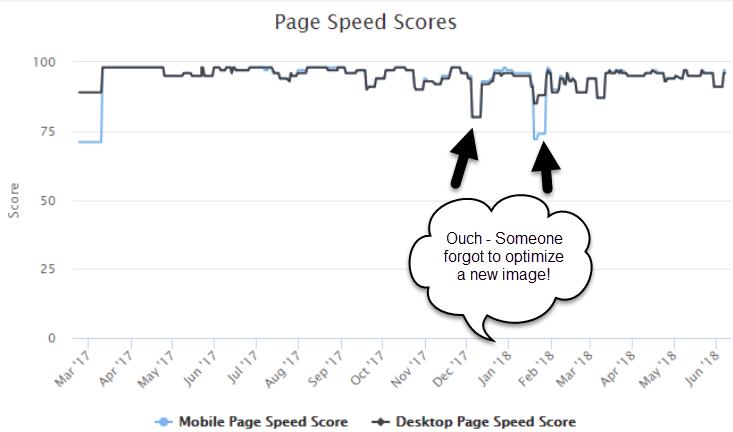 SanityCheck can save your PageSpeed scores by alerting you the same day.